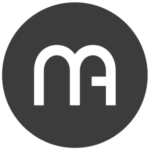 I make the complex simple.
Quick-witted and blunt, there's no wondering what's on my mind. Don't let the baby face fool you, I first cut my teeth in tech startups in the late 90's, when the internet was delivered on CD-Rom and "getting mail" was the highlight of your day.
My background is in digital product development, user experience, visual design, and being awesome-ish.
Chit-chat fact: I have no sense of smell. Really.